FAACE

FACTS


Our Origins
Vicki and Tony Moore formed FAACE in 1987.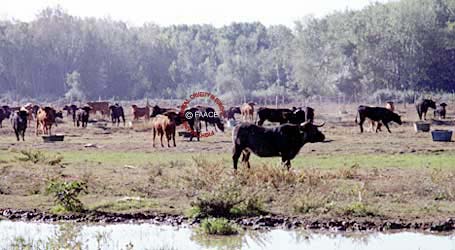 The main reason for the formation of FAACE was to fight against the cruelty inflicted on the Spanish animals in the Blood Fiestas and Bullfighting, in the name of entertainment.
No one was working solely on this issue and very little progress was being made.


Our Work
FAACE works to create a new ethic of treatment for animals. One of the first steps is to put in place good national and international animal protection laws.
FAACE works in the field, making in-depth investigations and studies of the reasons underlying the problems.
We have confronted the authorities and people of Spanish towns who perpetrate such sadism. We have saved some of the animal victims of these cruelties and placed them in safe hands.
Through video and photographic evidence, gained with great difficulty and sometimes danger in the many investigations carried out by Vicki and Tony Moore, we have brought global pressure to bear on governments. We have presented our videos, photographs and reports in the UK and European Parliaments, have provided evidence for the European Commission and have developed a research bank that is in constant demand throughout the world.
Since it's foundation in 1987, FAACE and its work has been the subject of a large number of television programmes worldwide, amongst them, 'This Week', 'Nature' with Julian Pettifer, 'The Big Story', 'The Selina Scott show' and 'Dateline' NBC.
FAACE and its work has been featured in numerous publications globally, such as 'The Times', 'The Telegraph', 'The Independent', 'The Scotsman', 'The Daily Mail', 'The Sunday Express', 'The Village Voice', 'The Hong Kong Standard', 'The South China Morning Post', 'El Pais', 'El Mundo', leading major broadsheets and colour magazines, from virtually every continent.
We stipulate as the condition for using FAACE video footage, photographs and information, that the material must be used to illustrate the plight of the animals and draw public attention to the suffering endured by the animals.

Our Results
A number of Blood Fiestas have been banned, some have been abandoned including:
The throwing of live goats from the church tower at Manganeses De La Polvorosa was stopped in 1999.
In 1993 the chicken killing at Nalda was stopped.
In 1992 Algete stopped its live castration of the bulls
A swath of villages in Salamanca/Zamora gave up their cock killings in 1997
Since 2003 all chicken fiestas have stopped.
Mainly due to the pressure created by FAACE

Our Loss
In June 1995 Vicki received life threatening injuries when she was gored by a bull in a fiesta in Coria, Spain.
She continued to campaign for the animals until her death, on the 6th February 2000